New solar field opens in Rochester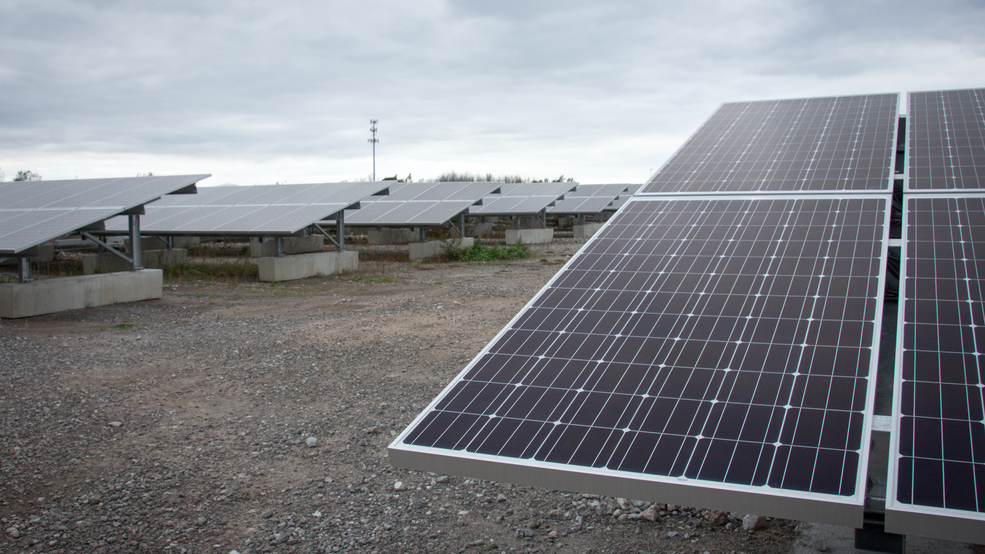 ROCHESTER, N.Y. (WHAM) – The City of Rochester has opened a new solar field to help reach the city's environmental sustainability goals.
Mayor Lovely Warren helped celebrate the completion of the solar field Wednesday, which will help power City Hall and divert more than 2,000 tons of carbon dioxide from the atmosphere in its first year of operation.
"This solar field will save taxpayer money on electric bills, but more importantly it will help us protect the environment for future generations by reducing our carbon footprint," said Mayor Warren.
The solar field is located at the former Emerson Street Landfill. Crews broke ground on the field in May. It holds more than 7,800 solar panels that will generate approximately 3 million kilowatt hours of electricity annually.
The 7-acre site has been vacant since 1972 and was recently removed from New York State's list of inactive Hazardous Waste Disposal Sites, making the project an excellent example of the successful reuse of a brownfield site for the production of renewable energy.

Partners in the project include AES Distributed Energy of Boulder, Colorado, which is working with Solar Liberty of Buffalo as its subcontractor, and the New York State Energy Research and Development Authority.

The solar field is expected to displace the emissions of approximately 2,300 tons of carbon dioxide, which is equivalent to greenhouse gas emissions from close to 500 passenger vehicles driven for one year. The Solar Field will move the City closer to the goals laid out in its Climate Action Plan and Energy Plan, which include reducing greenhouse gas emissions 20 percent by 2020 and 30 percent by 2040.
Unmute